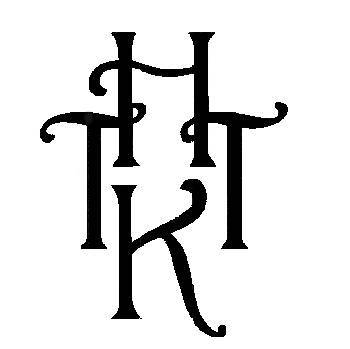 HTTK. Heirs to the kingdom. In the beggining.
What began as a short story for my daughter has become a whole world of the woodland peoples over the past 18 years. It is my hope that here on these pages, I can comment and share some of my ideas on the project that has for some time now been the focus of my thoughts. I have no idea at the moment how popular the book will be, I can only guess from those in the Northwest of the UK where I am currently based, that there are a few who have become fans of the stories, and so for those I have began my Blog, and in time I shall see if the ripples expand and more of you become interested in how I as the author of these stories interpret them.
When you read a story to your child, and you reach the last page, Ttat is when you say goodnight and turn out the light. My story is somewhat different, and as I look back I now see how fortunate I am, because my daughter looked up at me with a suspicious glance and asked. "Well what happened next?" Thus began the story of HTTK. It may have been simpler to close the book and call it a day, but somehow I think that it had been a question I myself had always wanted to ask. I have read so many stories and as I came to the end I have sat in thought pondering if there could have been more. It certainly was something that sent me into a spree devouring everything I could on Tolkien. My response that night was to sit calmly besides the bed, and I began the new story at a future date. I must admit that the date I set seemed a lifetime away, little did I realise how close I would come when in my future I considered publishing a much more adult version of the tale about to be told.
Using elements of a folk tale opened up a huge world of possibilities, and soon I found I was reading Celtic history and archeological tales to which I added my own interpretations and created a whole new way of looking at the past. It set the scene beautifully and allowed me to leap frog into the future and begin the new generations of past history. I will add that although you will find some actual facts in the books, this is at the end of the day entierly a work of fiction, but having spent a vast amount of time visiting sites to get first hand accounts of the fine line of truths within the story, I have been able to soak up a real flavour of those times and weave them carefully through the tale.
HTTK has been a wonderful experience, I do think I am extremely lucky that I have been able to let my mind wander as far and as free to write my story,.It is joy as each day blooms upon me to be able to have the time to continue until its conclusion. As a first time author I have been asked, 'What if the books don't sell?' Well what if they don't,? I have gained a joy to life more than maybe most, I will continue to write whatever happens, to me the tale is about answering that one question of my daughter, which I myself also share, at the end of it all I will at least have an answer and that is more than I think most would. I hope all who read it have a small amount of the pleasure I have had in writing it, and to those who never hear of it, well they wont miss it will they?
The books will arrive, and if you pop you head around my page to see how its going, Thanks, it was nice of you, and I appreciate it.